We hosted an event especially for our design community – to say thank you for your commitment to design. Your participation enables us, as your local design organization, to put together programs for you to learn, connect, excel and have fun! So what better way to say thanks than to have a friendly beach-side summer cookout!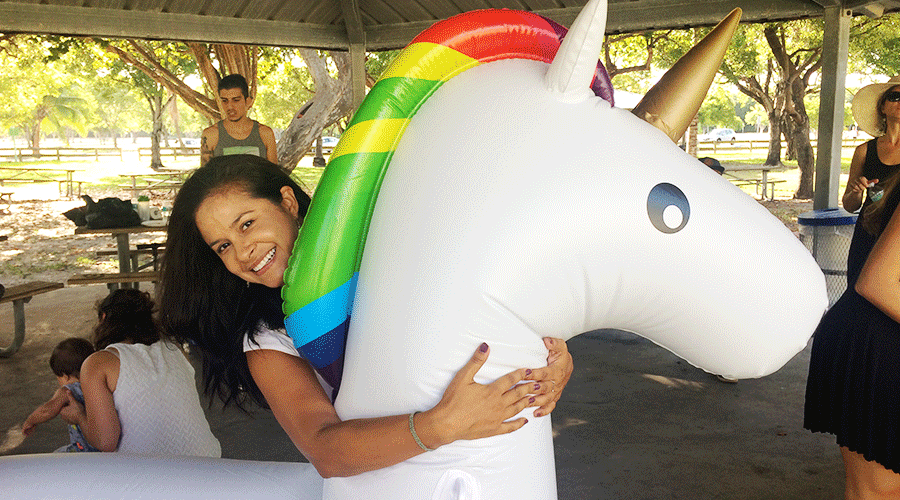 We gathered at a pavilion in Crandon Park on for burgers (both meat and veggie), plenty of snacks and refreshing beverages. There was even a massive unicorn involved…
Big thanks to International Paper for sponsoring this event.
Thank you to local graphic designer & lifestyle blogger David Taylor for the rad illustration!