Presidents & Vice-Presidents
---
Francesca Ceccotti – Co-President
Day job: Strategy Manager at BVRG Agency
Francesca Ceccotti is Strategy Manager at BVRG Agency. She is an innovative strategist and has a good eye to spot business opportunities and develop them. She has over 5 years of experience in a variety of industries such as Beauty Care Professional, Marketing Technology, and the Food & Beverage space. Her core is to create purposeful experiences by connecting people, and this is what she aims to do at AIGA Miami.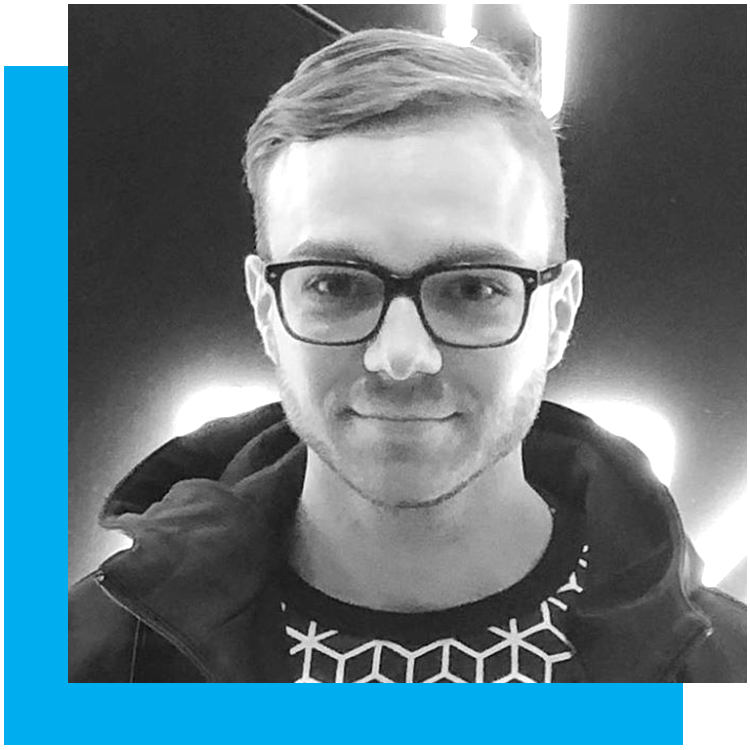 Dan Onufrishyn – Co-President
Day Job: Associate Creative Director at VShift
Dan believes meaningful design brings people together and changes the world for the better.
Dan is an ACD specializing in visual brand positioning, working for an innovation consultancy — VShift. There he partners with enterprise-level clients to build new brand properties, as well as refresh existing ones based on new brand strategy. Prior to going consultancy-side he worked at ESPN, J.P. Morgan, and WPP's Group SJR. Outside of full-time work he freelances as an Associate Creative Director / Brand Strategy Consultant. Notable clients include: Ford, Hublot, MLS, MoMA, and Sundance.
He is very passionate about staying involved in the creative community, he gives back by advising graduate students at SVA's MPS Branding program. When he is not working, he is usually visiting museums or taking on hot sauce challenges.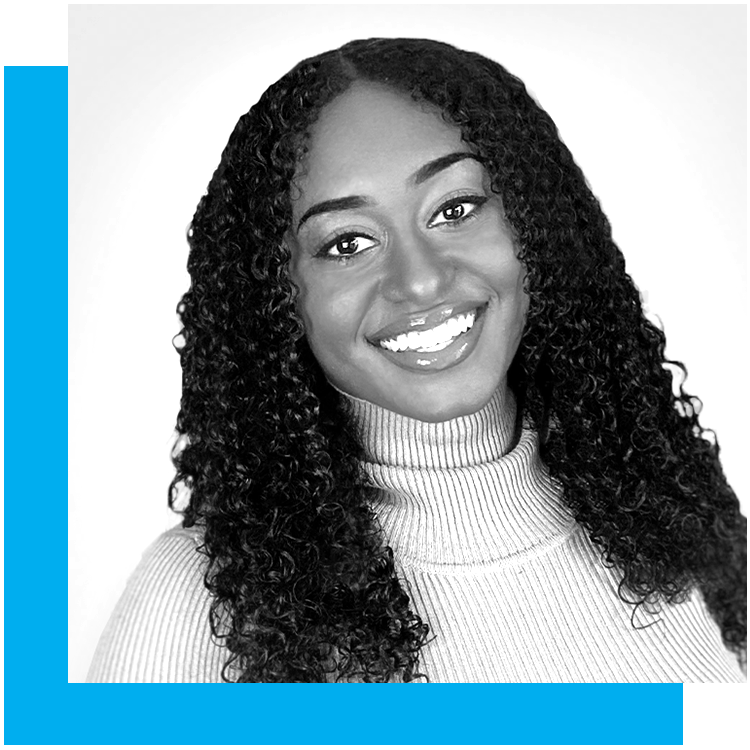 Yasmine Nur – Vice President
Day job: Multidisciplinary Art Director and Designer at Weber Shandwick
As a global citizen and multicultural chameleon, she views the world through various lenses. She draws inspiration from her diverse life experiences to craft ideas that translate into captivating visuals rooted in purpose. She aims to help people see differently through a world that's more cross-culturally connected through vibrant visual storytelling and beautiful design. 
She has worked with a broad range of renowned brands such as Kellogg's Pop-Tarts, Froot Loops, Frosted Flakes, Sheba and Angel Soft.
She enjoys giving back by building creative communities online and in person that foster creative connection and collaboration. When she's not working, She's a health and wellness enthusiast and personal development junkie who's multi-passionate.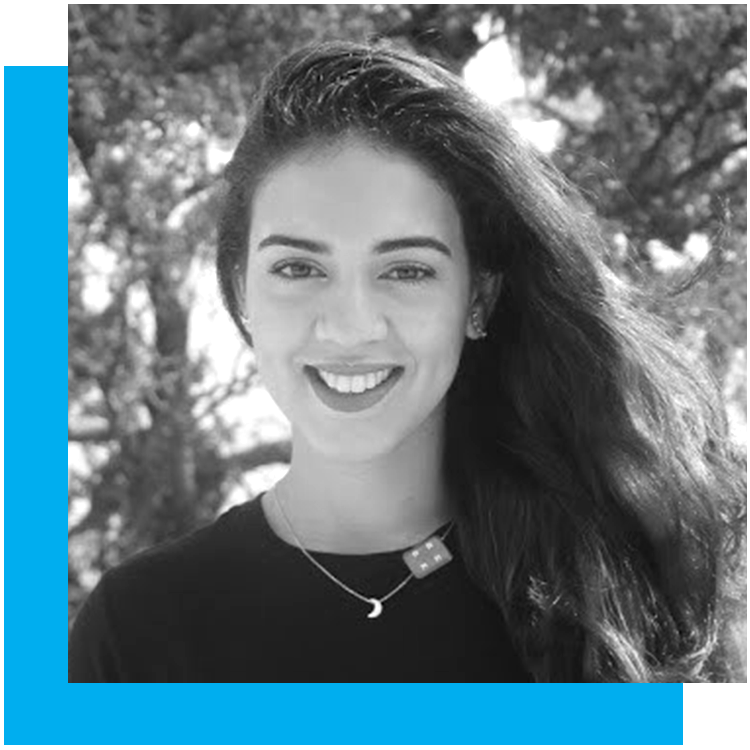 Elina Diaz – Vice President of Membership
Day Job: Senior Designer @ Mango Publishing Group
Elina is a print designer and illustrator with a love for typography. She holds a BFA from the University of Miami, where she concentrated on graphic design and printmaking. In her free time, she enjoys discovering new taco shops and art exhibitions.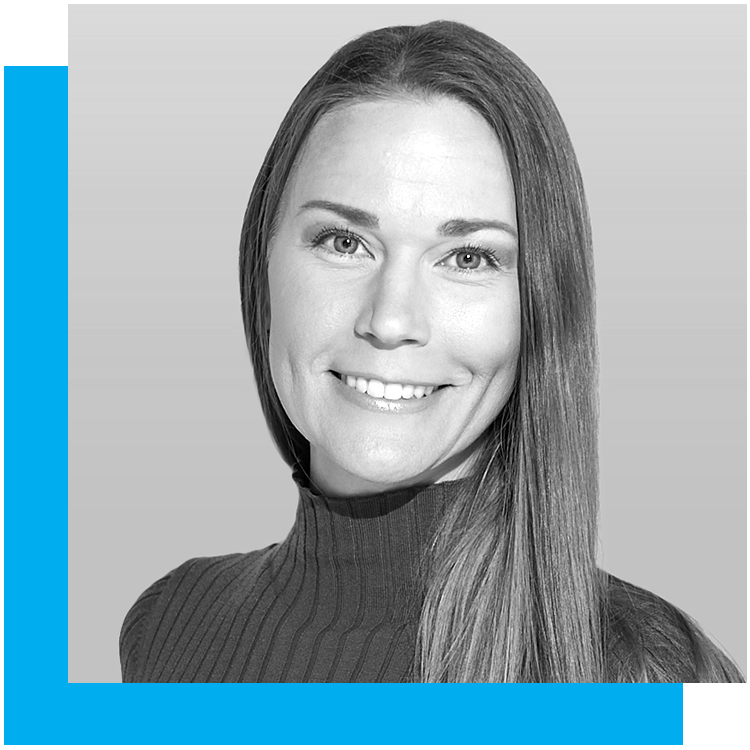 Gwen Butler – Treasurer
Day job: Graphic Designer at Bottom Line Marketing
Gwen Butler is a graphic designer, UX | UI designer, illustrator, and photographer. Prior to changing careers to full-time designer, she had a career in accounting where she held various accounting roles at law firms. She stands committed to ensuring designers always have a welcoming community where ideas can be shared, bonds can be made, and growth is encouraged. She is avid about accessibility for all, vocalizing the unheard, and standing up for what is right. She believes design plays a critical role in delivering these messages clearly to ensure accessibility and inclusivity.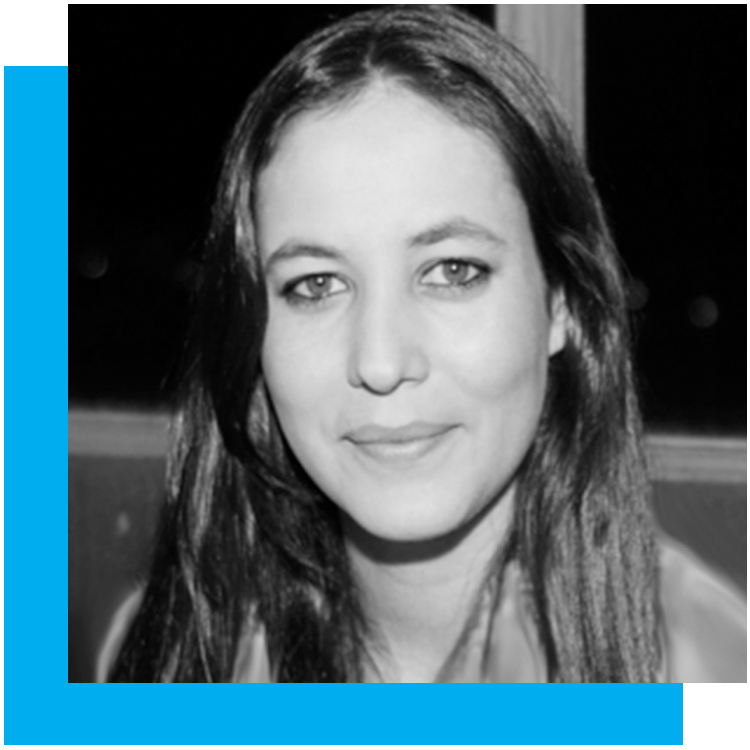 Adriana Tamayo – President Emeritus
Day Job: Founder and Creative Director at Friendly Feral
Adriana Tamayo is the founder of Design Subtropic, a festival that looks to elevate the life of designers in Miami experiences. She also owns a small branding studio called Friendly Feral. Her diverse experience has led her to work with clients from local startups to renowned global brands. She is a passionate designer with a genuine desire to make Miami a city where design is appreciated, and designers feel like they belong.
Communications
---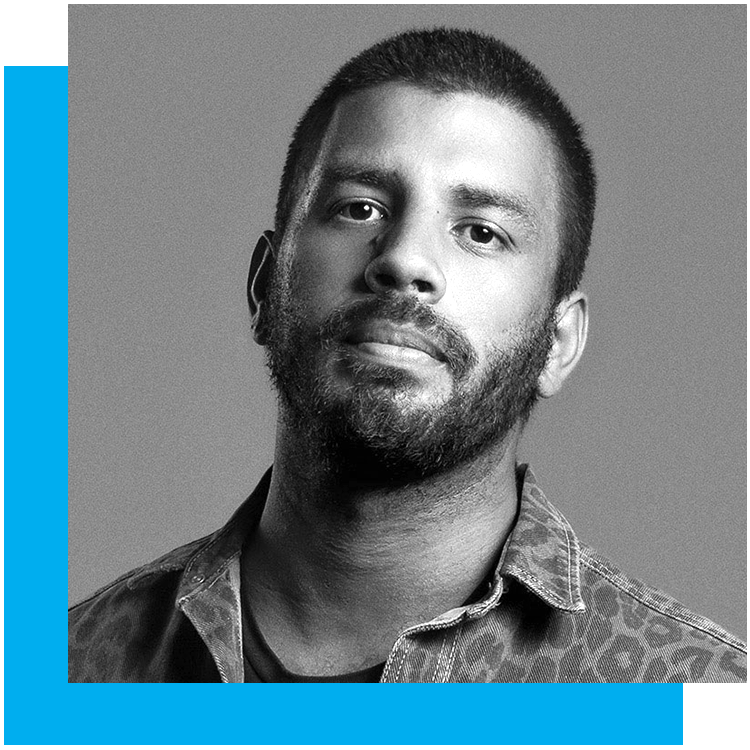 Guillermo Ramirez – Co-Communications Director
Day job: Creative Director and Co-Founder of Gluttonomy, Inc.

Guillermo Ramirez is a creative thinker, visual communicator, and Co-Founder of Gluttonomy.Inc. He is from Venezuela, with 10 years of experience focused on creating brands for the food and beverage industry and hospitality projects. His goal is to create meaningful experiences that aim to answer business, social, and environmental challenges.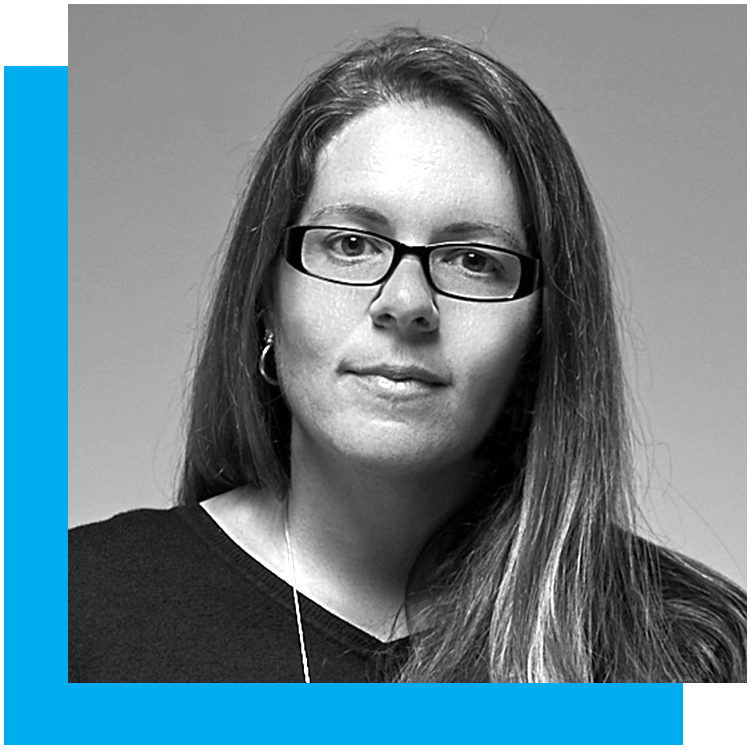 Nicky Beltran – Director at Large, Newsletter
Day Job: Chair, Department of Fine Arts & Professor of Graphic Design @ Barry University
Nicky Beltran has designed a variety of print and online material for local, regional, national, and international clients, and uses her experience to creatively inspire the students she teaches. Her education includes a BA in Advertising and Public Relations and an MFA in Graphic Design. Currently, Nicky is employed as the Chair of the Department of Fine Arts and a full-time Professor at Barry University, where she teaches graphic design and web design. Nicky has also been recognized as one of the 15 Noteworthy Art Professors in Miami by the Art Career Project.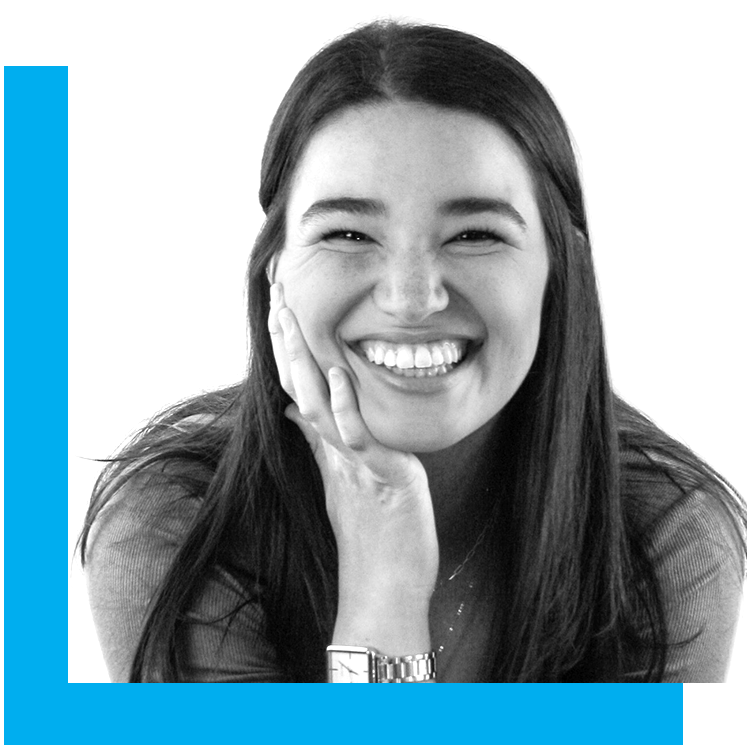 Savanah Sanchez – Director at Large, Design & Social Media Committee
Day Job: Entrepreneur & Business Owner

Savanah Sanchez is an entrepreneur and business owner passionate about serving and educating her community. She strives to design and live in a way that inspires those around her to express their creativity. She has worked in print and digital design, branding, and social media marketing with a variety of clients in various industries – from medical practices and law firms to nonprofits and beauty.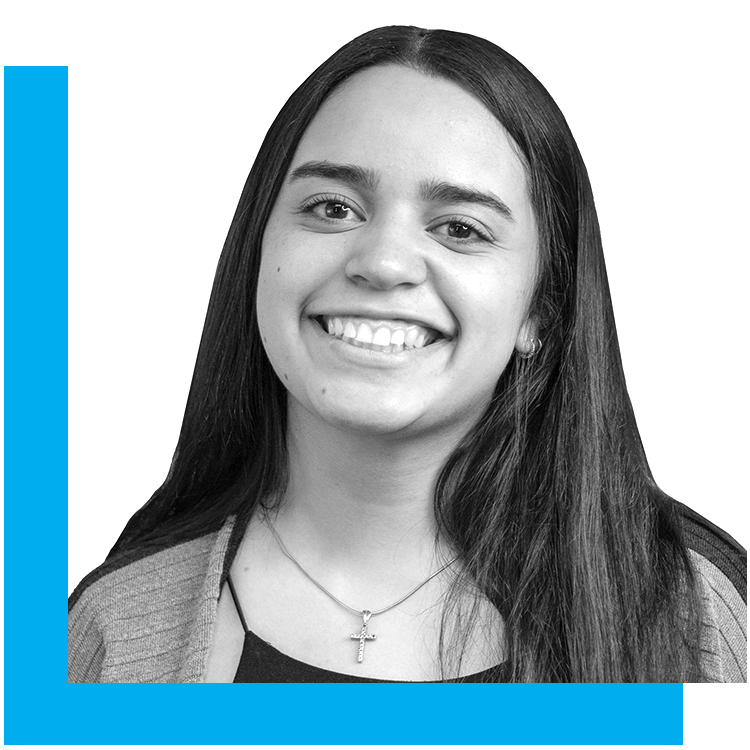 Daniela Cordero – Director at Large, Design & Social Media Committee
Day job: Graphic Designer at Business411
Daniela Cordero is a talented graphic designer who specializes in marketing materials that communicate a message. The passion for design began at school, and since then she has been able to develop her skills over the years, and she now has over three years of experience in the industry.

Daniela focuses on working with businesses in the home services industry, helping them create an impact through their company marketing materials. She has a deep understanding of the unique needs of these businesses, and she uses her knowledge to develop solutions that help her clients stand out and establish a strong presence in their respective markets.

Through her design work, Daniela has been able to make a significant impact on the businesses she works with, by giving them the possibility to share their values to the community.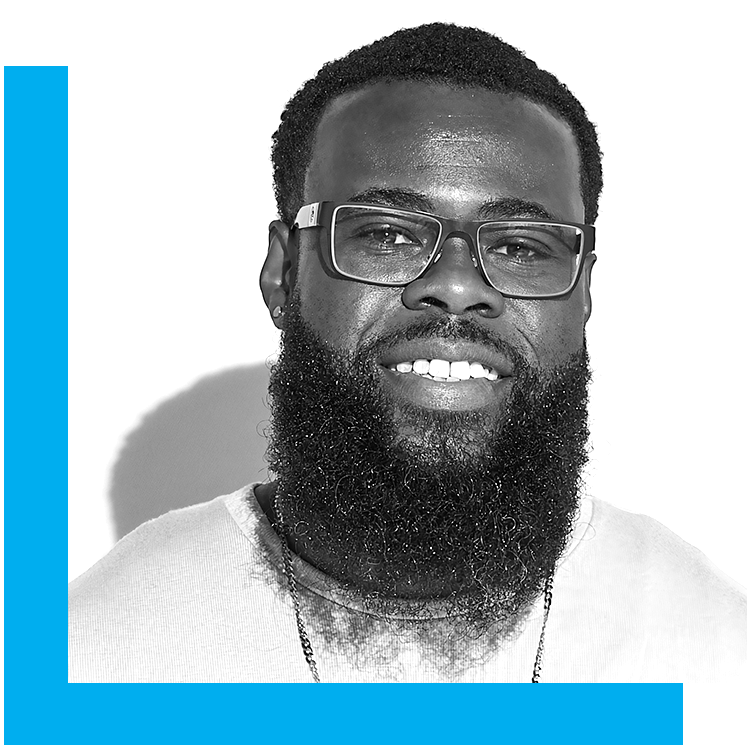 Georges Etienne – Director at Large, Web & Technology
Day job: Founder and Graphic Designer at 84Studios
Georges Etienne is the founder of 84Studios, an independently owned Brand Identity and Web Design studio. For over a decade, he has been creating masterful brand identities and websites for businesses in industries such as real estate, special events, non-profit, and local government. He's designed for a variety of companies and organizations including Tik Tok, City of Miami Gardens, Play Like a Girl, Dibia DREAM, and Keller Williams. His passion is helping minority-owned businesses level-up their brands and compete with the play-makers of their industries.
When he's not designing or working to improve his business, Georges spends the majority of his time with his wife and three kids, watching sports, or building his cigar and tequila collection. As a first-generation Haitian-American, he holds a Bachelors and a Masters degree from Florida International University, where he studied Information Technology and Management Information Systems. Despite his tech background, he knows that DESIGN is the future.
Programming
---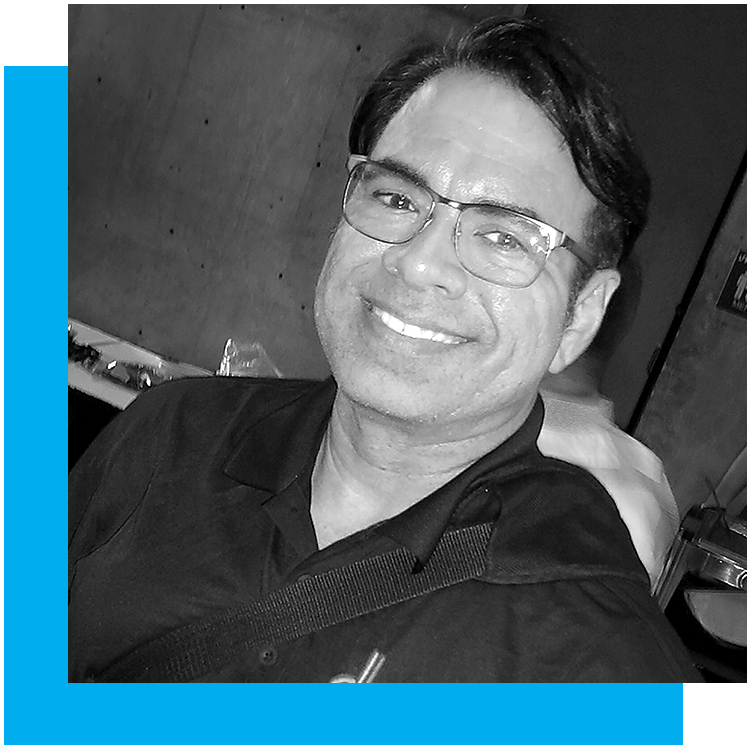 Elio Arteaga – Education and Mentorship Programming Director
Day job: Assistant Professor at Miami Dade College
Elio L. Arteaga, MFA was born in Cuba in 1965, and came to the United States with his parents three years later. He excelled in school, but especially enjoyed art class. Eventually, he turned his talents into a successful career. Elio studied Commercial Art and Advertising Design at Miami Dade Community College, completed a Bachelor's degree in Advertising and Mass Communications at Florida International University, and then went on to complete a Master of Fine Arts degree in Graphic Design from Florida Atlantic University. Elio completed 60 graduate credits at FIU toward a Ph.D. in Art Education, Curriculum & Instruction with a concentration in Language, Literacy and Culture.
Elio has provided training in desktop publishing technology to such South Florida companies as Avanti Press, BrandsMart USA Art Department, Miami Herald Cuba News Section and the National Newspaper Press Photographers Association's Digital '94 conference. Elio's freelance graphic design clients include Florida International University, Dade County Public Schools, Miami Dade College, Florida International University, Golden Key National Honor Society, Zoological Society of Florida and the March of Dimes. Elio loves to share his talent and knowledge with others by teaching courses in graphic design and web design. In August 2015, he joined the faculty of Miami Dade College as graphic design/web design instructor, and he was promoted in 2020 to Assistant Professor. Elio lives in Hialeah with his wife Francis, their son Josué, a Pomeranian named Ruby, and a Yorkie named Roky.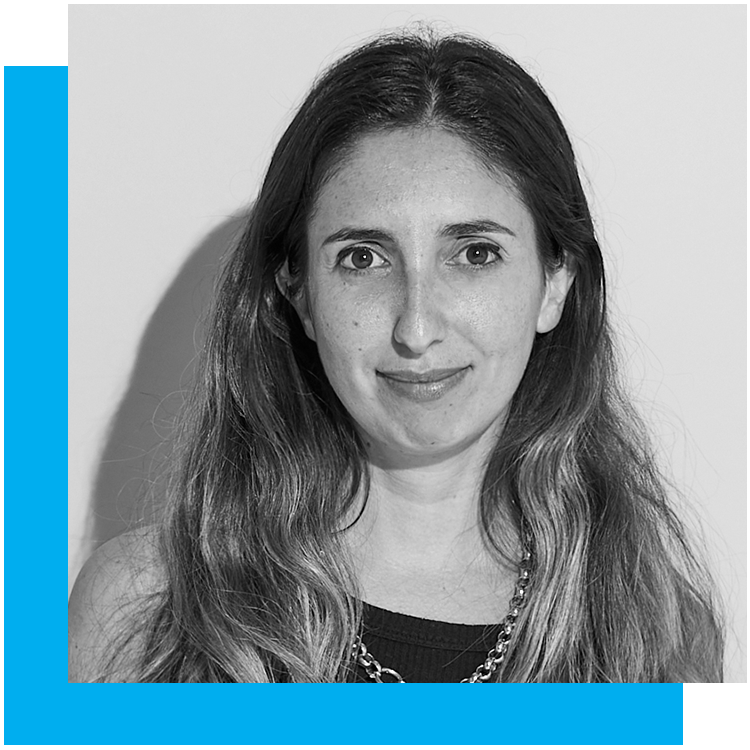 Belén Stanicio – Director at Large, Design for Good Committee + DE&I
Day Job: Creative Art Director @Carnival Cruise Line
Belén Stanicio is a bilingual advertising art director and freelance designer, with over 10 years of experience working for advertising agencies and companies in Latin America and the US. Passionate about social justice, she believes that we as designers have the tools (and the duty!) to be the change.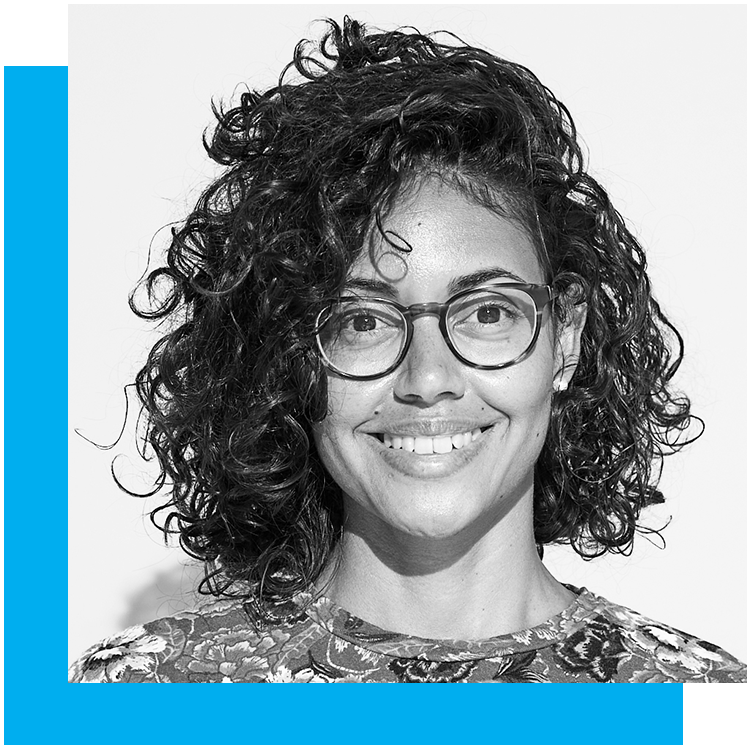 Sharon Orozco – Director at Large, Design for Good Committee
Day job: Senior Graphic Designer at Ilona Creative Studio
Sharon Orozco graduated with a BFA in 2008 and since then she has worked in several branches of the design industry including production, web, social media, and real estate. Her interests go beyond graphic design since she also has very good experience in exercise and healthy eating. She hopes to bring awareness about the importance of taking care of yourself while being a bad*ss designer and thinks Miami is the best place to do so.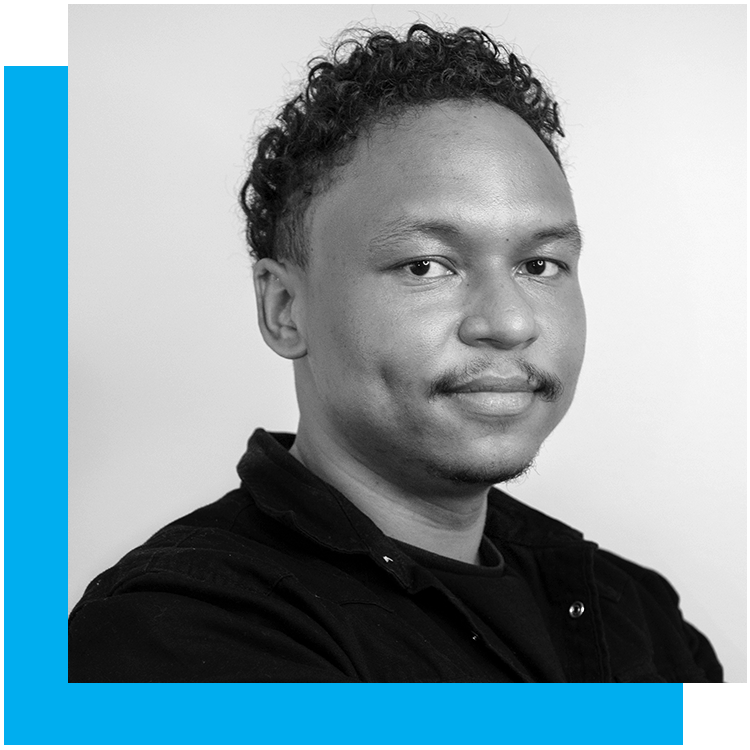 Daniel Austin – Director at Large, Education & Mentorship Committee
Day job: Design Manager at Business411
Daniel Austin is a graphic designer, illustrator and writer whose focus has been brand identity design. His passion for design began at an early age, and he has since sharpened his skills through a combination of formal education and real-world experience.
Primarily he works with small businesses in the home services industry, creating impactful branding and educational material. Having over 6 years of experience in the industry, Daniel has a deep understanding of the home services industry and uses this knowledge to create effective branding solutions for his clients. Through visual design, he has helped many businesses improve their market position and increase their revenue.
In addition to his branding work, Daniel is also an author. He has written a book on branding specifically for contractors in the home services industry. The book is a comprehensive guide that walks business owners through the importance and process of creating a unique brand that disrupts their marketplace.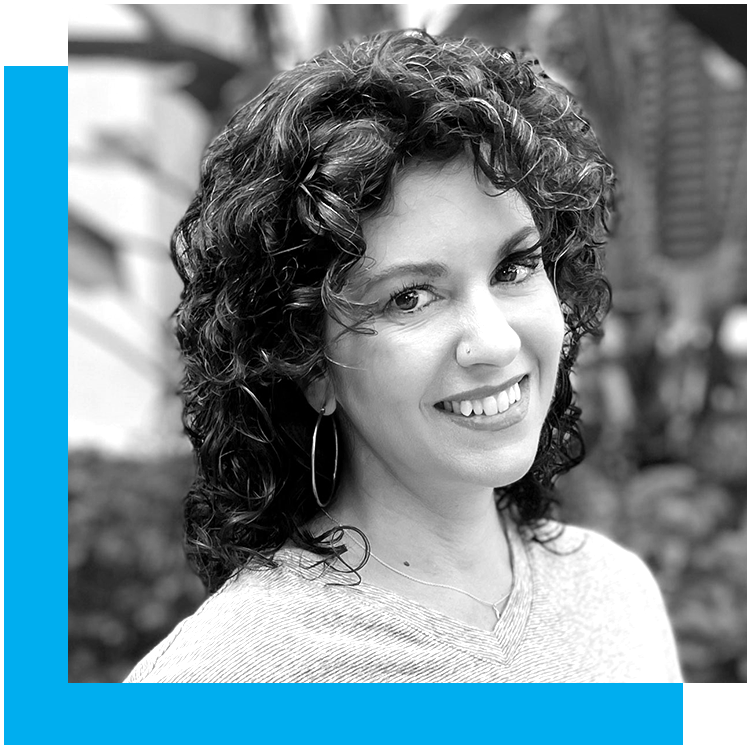 Denise Ciparro – Director at Large, Education and Mentorship Committee
Day job: Creative Director at Advenir Living
Denise Ciparro is the Creative Director at Advenir Living, a national property management company headquartered in Miami. She is a veteran of the industry having started her design career over 20 years ago and truly enjoys mentoring junior designers who are starting out. She is passionate about the role of design in society and culture as a whole and how it influences our perception of the world.
---
For membership questions, please contact membership@miami.aiga.org