Recently, Arlyn Hernandez (AIGA Miami past President, and a creative at Biotonic Design), was awarded a prestigious fellowship with the DO School and multinational retail company H&M. Chosen from over 1,000 applicants, she joined 19 other international fellows in Hamburg, Germany to solve a sustainability-focused group challenge for H&M Germany.
Next to creating innovation for H&M, the Fellows developed their own start-up plans, which they have begun implementing in their home countries.
We caught up with Arlyn to find out what she learned about sustainability at the DO School and how she is applying it to her design practice back home in Miami. Here's what she is working on:
NOTES FROM ARLYN HERNANDEZ
After being confronted with the issue of waste in America, I had begun upcycling and was trying to find a way to transition it from a side-project into something more impactful. When I left for Hamburg to begin my fellowship, I was looking forward to two things, first to have the opportunity to work on the sustainability efforts of a multi-national retail giant like H&M, and second to gain more knowledge on how to successfully start my own social venture.  As a graphic designer, I knew the power and effectiveness of design and yearned to use it for social good. This fellowship seemed as if it would allow me to do just that.
The DO School showed me the tools needed to have true social impact and ensured I learned how to implement them through the real-world Packaging Challenge with H&M Germany. Together with my 18 co-fellows, we were tasked with creating an innovative packaging solution for the H&M shoe product line that would be implemented in Germany.  Using design thinking methodologies, we produced a solution that reduced waste, cost and handling time throughout the entire H&M shoe distribution process.

In parallel with the Challenge, we learned how to apply these same methods to our own social ventures. What i received in the end was an experience more valuable than i could have imagined. Not only did i gain knowledge, more importantly i was truly empowered. Living and working together with other social entrepreneurs from around the world  created a unique and solid support system of like minded individuals. Despite our different cultures and backgrounds, we all had a unifying drive to create positive social change. Working with such a diverse team strengthened my belief that design is a way of life and is not confined to a specific medium or discipline. Design is concepting and problem solving. It is being confronted with a problem and using a unique blend of creativity to solve it.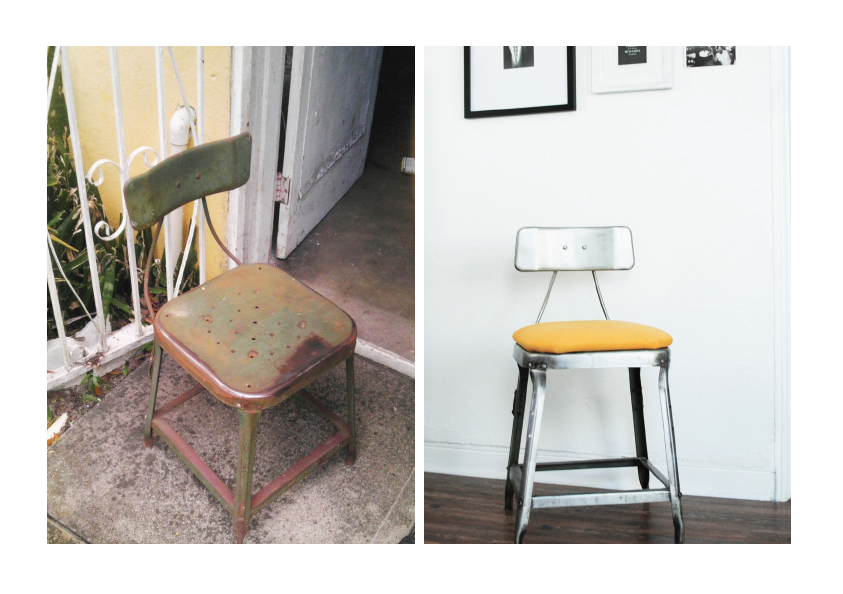 Now in Miami, i plan to do just that. I am in the process of launching SAUSHI, a company that collects refuse and upcycles it into hi-quality, one-of-a-kind furniture. We do this with the aim of highlighting how much overlooked value and life is left in many of items filling up our landfills. The result is a collection of goods that marry form, function and sustainability. You can get more info on our site SAUSHI.COM or via facebook/instagram/twitter @saushidesign