As a quick, productive aside from all the Basel craziness, Google Design and AIGA Miami hosted a breakfast mixer, appropriately dubbed Art Week Recharge, at the Wolfsonian café on Thursday morning, December 7. The gathering served as a space for creative minds from both coasts to mingle and share experiences across various disciplines.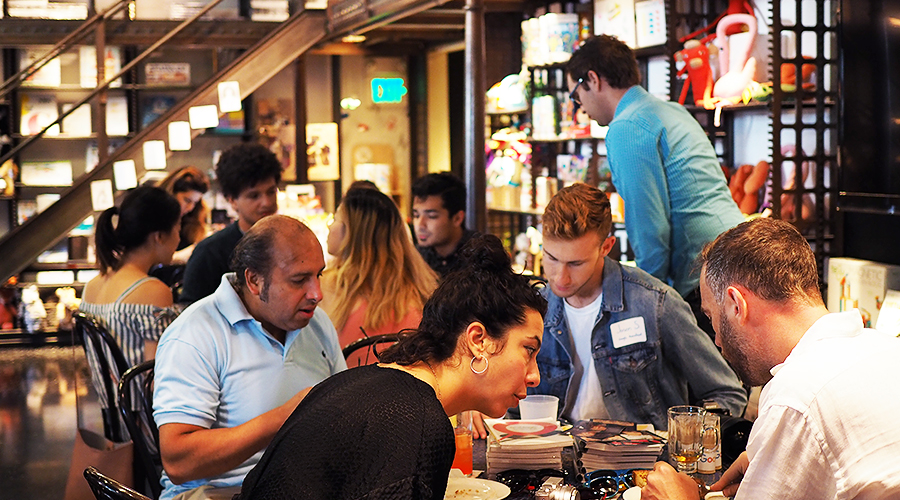 The cafe provided complimentary breakfast, coffee and bloody marys to the cast of designers who attended the event to help kickstart everyone's morning, coupled with a book on Julius Klinger's works, a design book from Google's SPAN conference and various other trinkets. Additionally, the Wolfsonian generously opened their galleries for the morning to treat the guests to a private viewing. Tim Rodgers, Director at the Wolfsonian, welcomed the crowd to the museum while Rebecca White, president of AIGA Miami, and Michelle Reamy, senior UX design and community outreach lead at Google, gave a short talk commemorating the collection of individuals gathered in the spirit of Art Basel and beyond.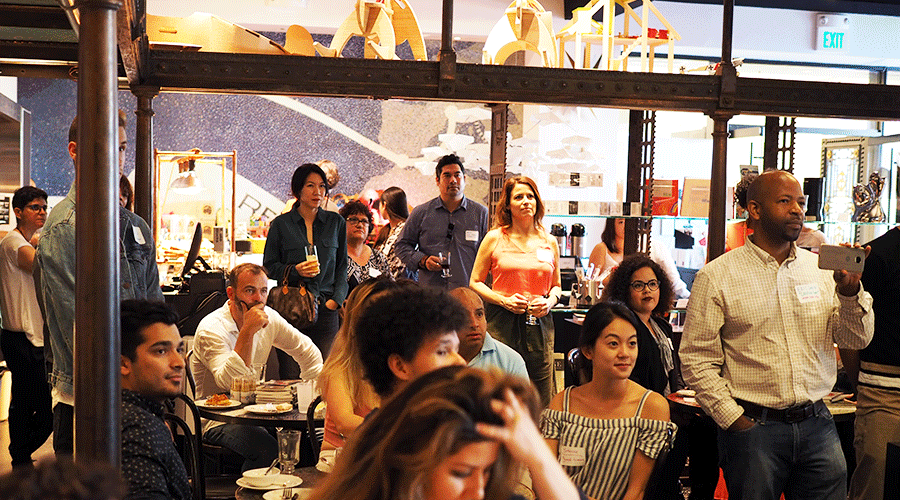 The air of the event was casual and intimate, with people of all ages and experience levels socializing together with no barriers, sharing experiences about life and design in both Miami and San Francisco. A momentary space was created that allowed for relationships to be cultivated.
Many thanks to Google for helping organize the event and for everyone who showed up!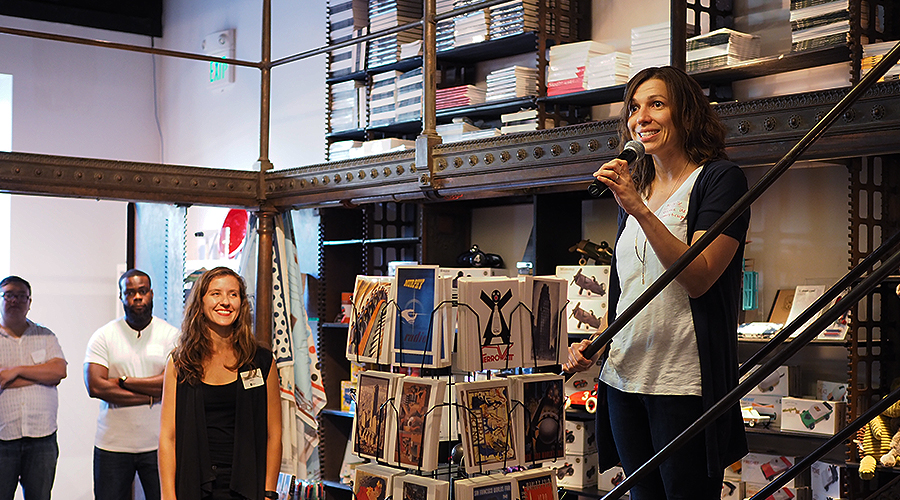 Copy by David Marte