"How many of you have taken up projects with red flags?" Rhonda asked to a full room of designers trying to [up their game].
Nearly every person in the room raised their hand.
"We're masochists!" Screams someone from behind the bar to a round of acknowledgments and laughs.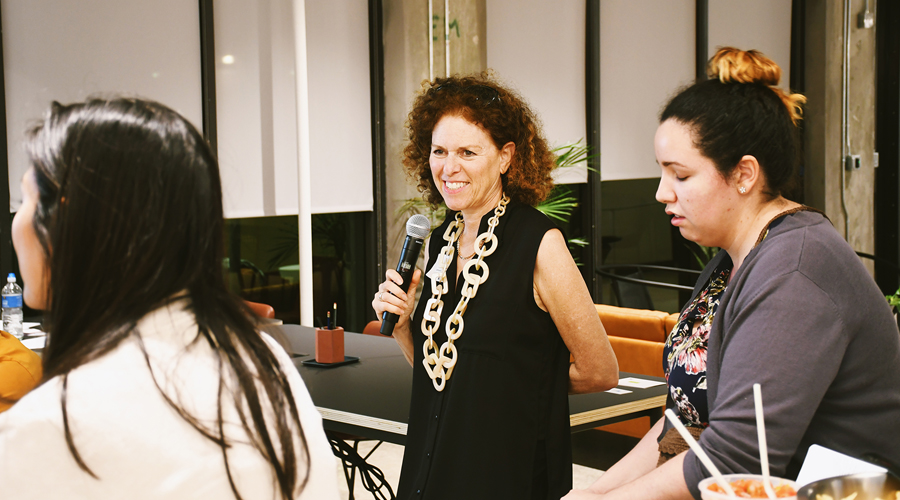 This open exchange encapsulates AIGA's first of a regular series for 2018. Titled the Business of Design, this program launched on Tuesday night, January 23, at WeWork Ponce de Leon and seeks to address some of the most popularly requested topics by Miami's design community. Business coach, designer and consultant Rhonda Page was the guest speaker of the night, graciously lending her years of expertise to the burgeoning design community of Miami.
The night started off with a light mixer, encouraging the eclectic mix of people to engage in conversation before easing into Rebecca White, president of the AIGA, introducing Rhonda. Her topic, which acted as a perfect icebreaker for the night, was titled "Five Questions You Need to Ask Your Prospect Before You Even THINK of Meeting".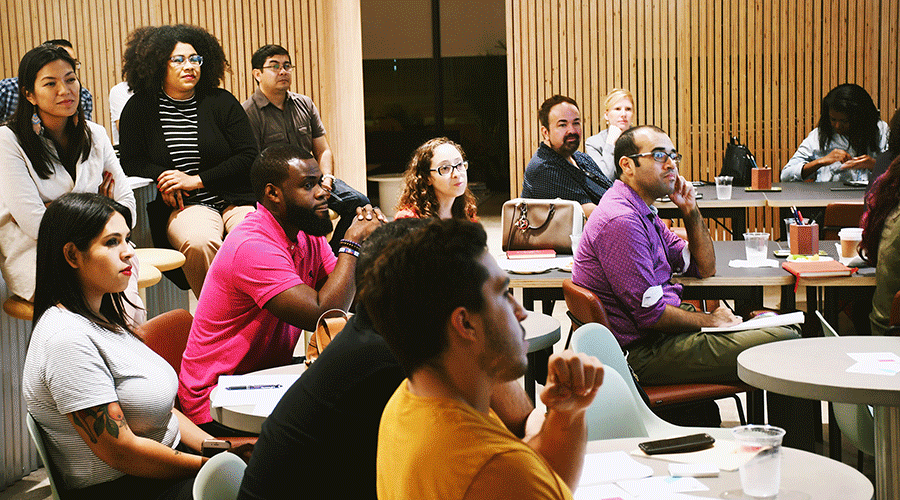 Much of the five points culminated into the concept of asking a business what its goal is and developing your relationship with the company as a business partner rather than as simply another client. Communication is integral in any professional environment and when freelancing in the design industry that's compounded.
The dialogue above signaled a transition from Rhonda's talk to a couple of mock exchanges between a few of the participants in the room, where one volunteer would simulate a client while the other would appropriately act as the designer. This was followed by having everyone in the room pair up and repeat the same with a recent experience, breaking down what could have been done differently and emphasizing the idea that sometimes it's just best to walk away from a client who isn't a good fit. Rebecca closes the event, musing about a future where even just 15% of designers implemented the advice just discussed and how much that would elevate the design community in South Florida.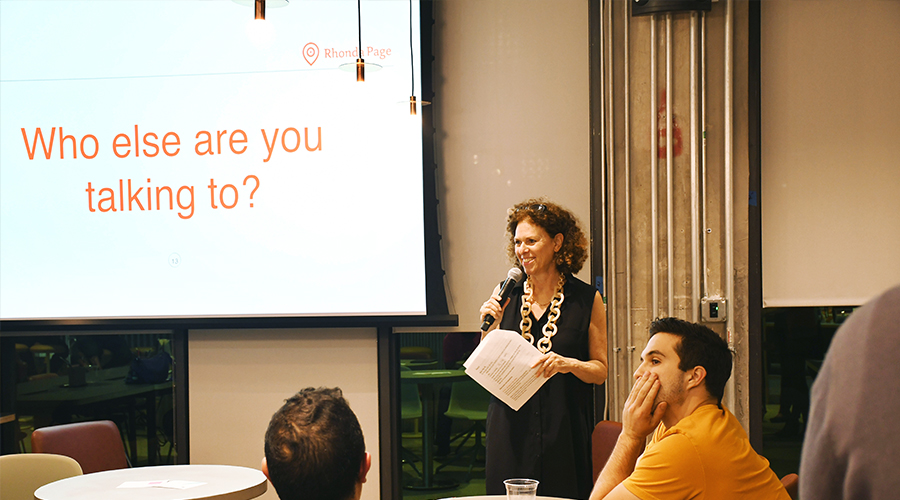 Copy by David Marte
Photography by Isabel Castro