This year, AIGA Miami celebrates 30 years, and we are looking forward to great things in 2017 / 2018! As part of planning for the coming months, we held a fun and interactive discussion of our Design Community Survey – asking our members and friends what they need from AIGA. We shared our findings with you all – and got great real-time feedback on events, programming, workshops, and more for the next year.
We got some very honest and straightforward feedback from our community, which was exactly what we wanted. We learned a lot from your comments, and we are excited about the opportunity to provide more value to you in the coming months. Thank you for participating and helping us grow!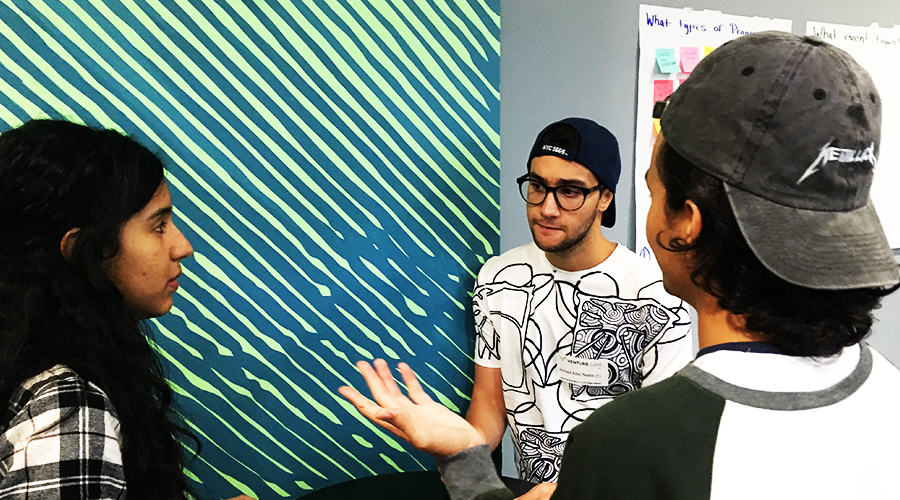 Shoutout to our incredible volunteer designers Fabio Perez, Danielle Ellis, Erika DeBlasi, Kathie Soza, Triny Work, and Daniela Hernandez who created the infographics we used to illuminate certain data sets from the survey. And thanks to everyone who joined us!
AIGA Miami is hosting a series of events called Community Meeting – each quarter this year, we're inviting everyone in the community, designers and beyond, to join us for a conversation about a few topics that are relevant to the city and our world. We're hosting this series in partnership with Venture Cafe, as part of their Thursday evening lineup.
Thank you to volunteer Tania Maria for designing graphics for our Community Meeting.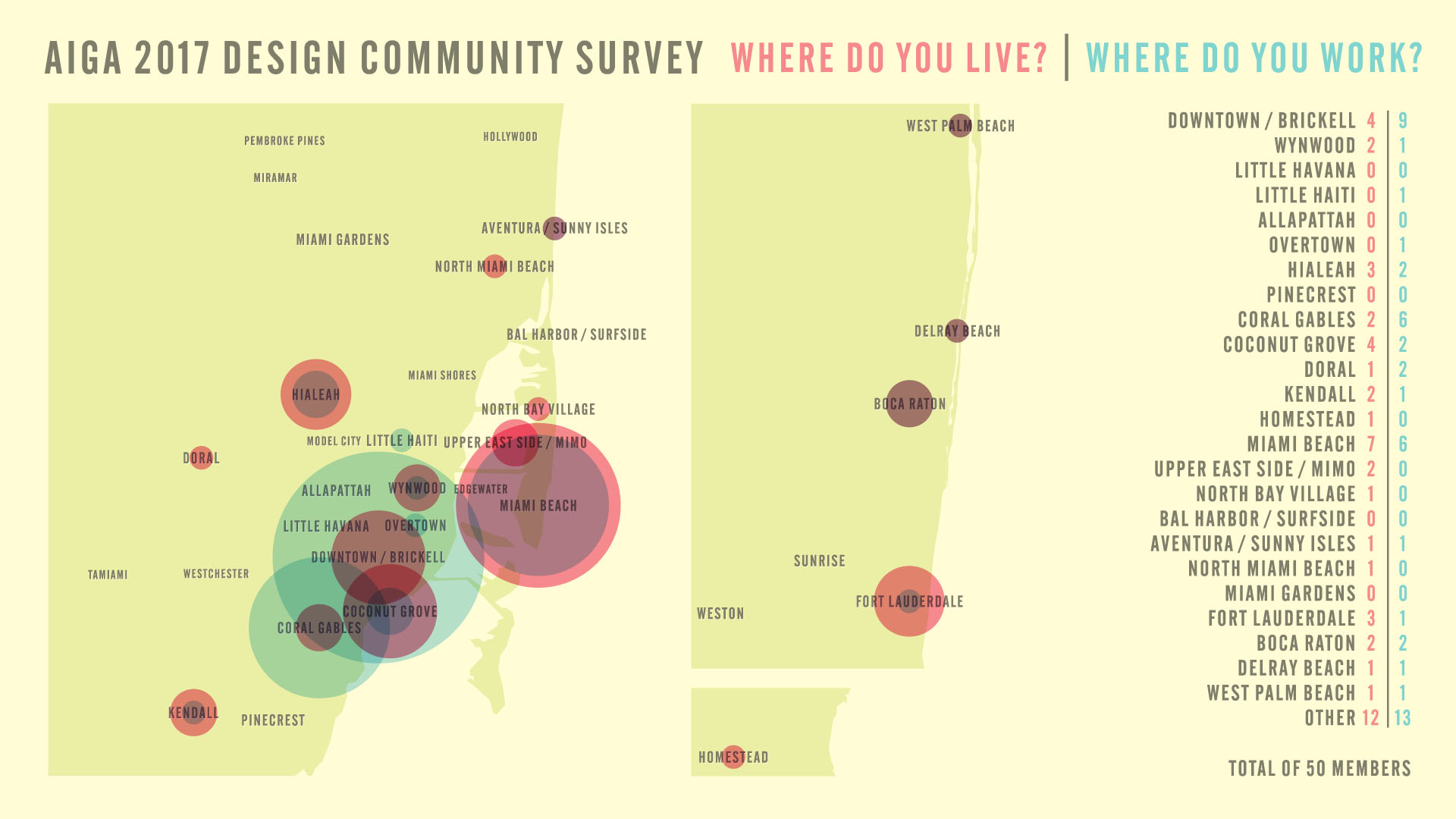 "Where do you live? Where do you work?" Infographic by Fabio Perez
---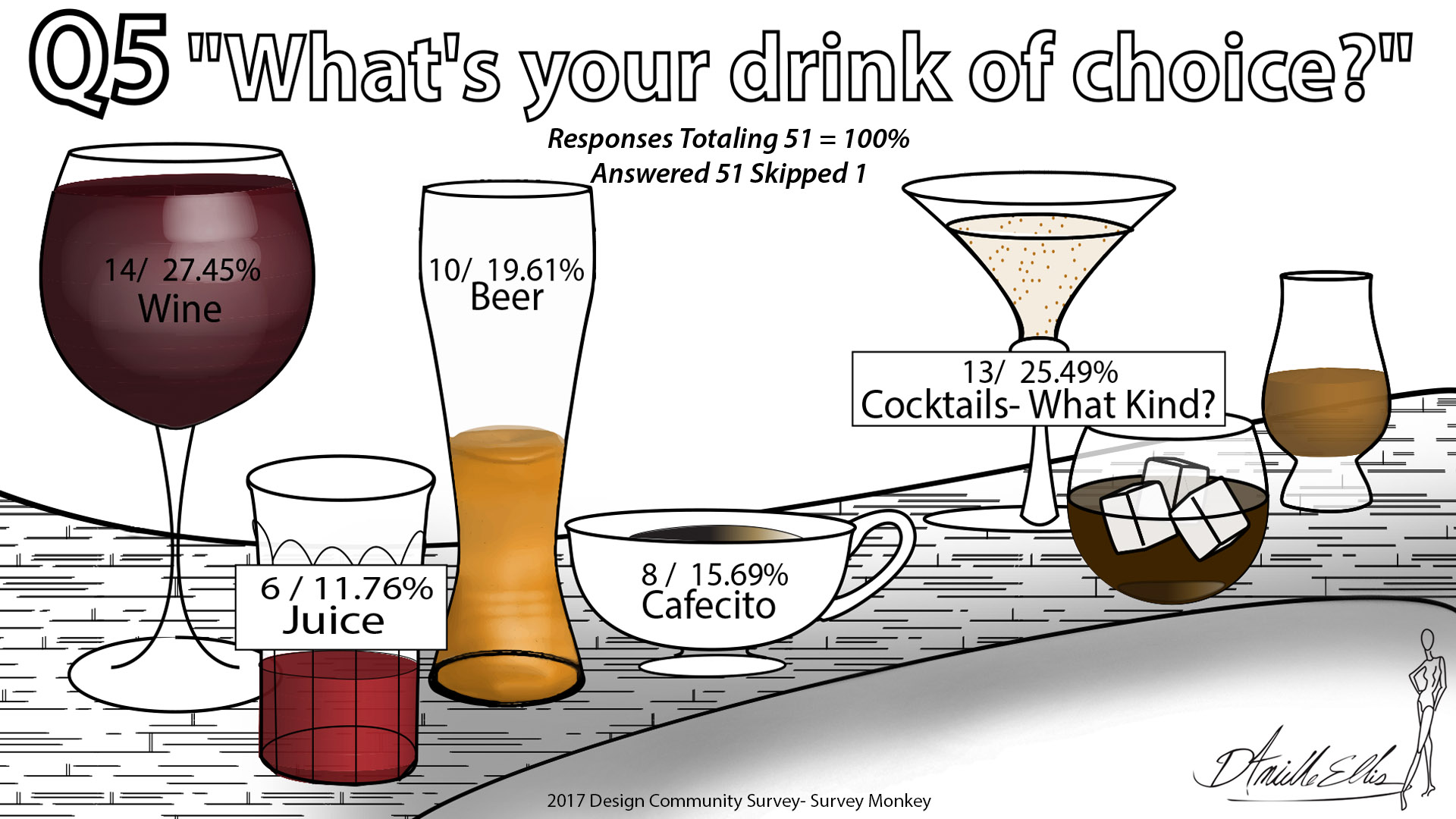 "What's your drink of choice?" Infographic by Danielle Ellis
---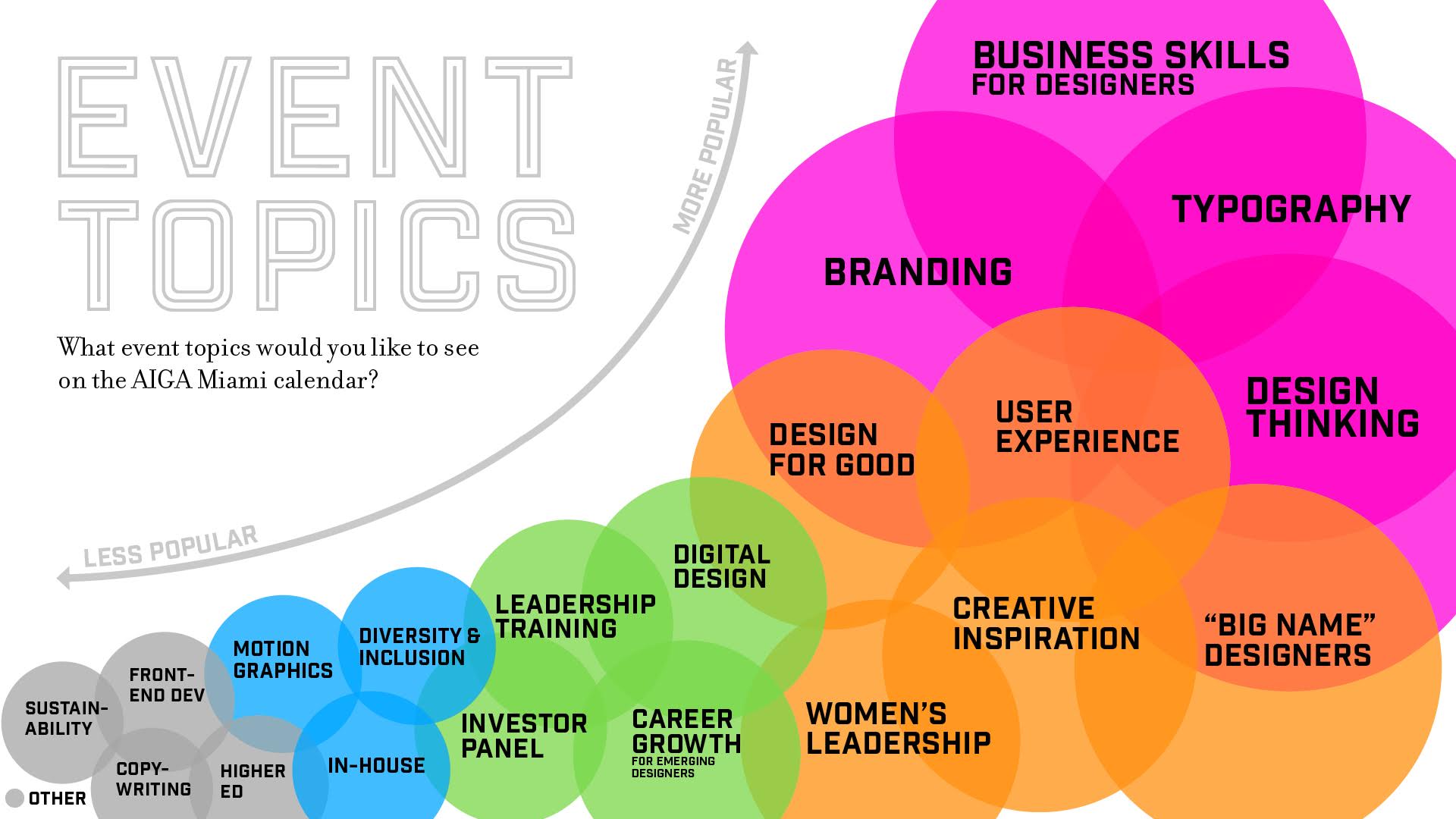 "Event Topics" Infographic by Erika DeBlasi
---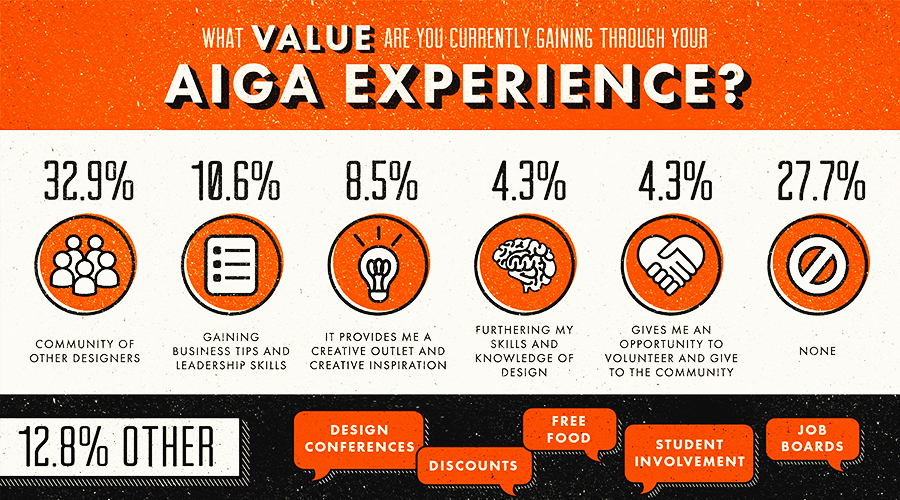 "What value are you currently gaining through your AIGA experience?" Infographic by Kathie Soza
---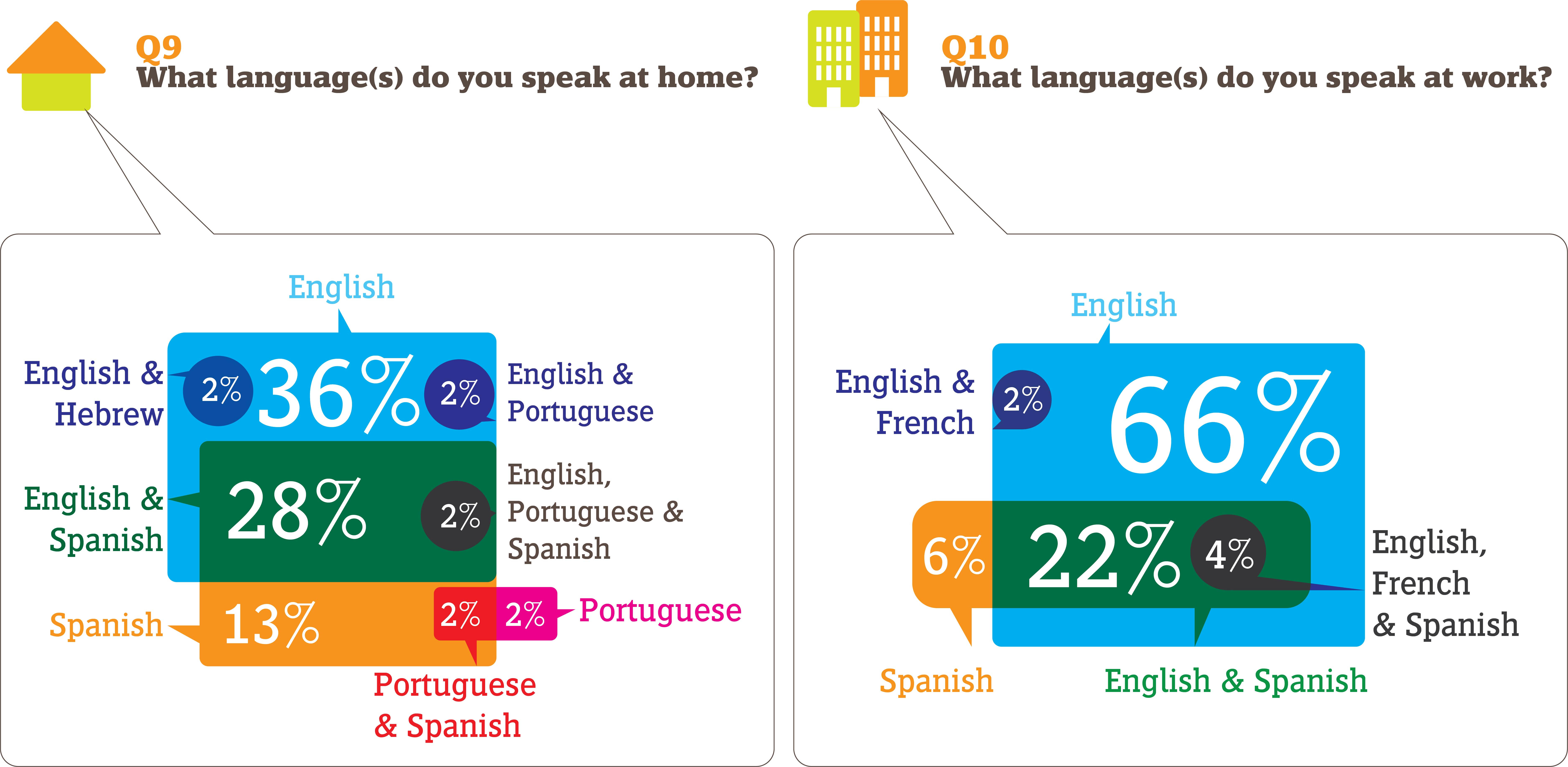 "What language(s) do you speak?" Infographic by Triny Work
---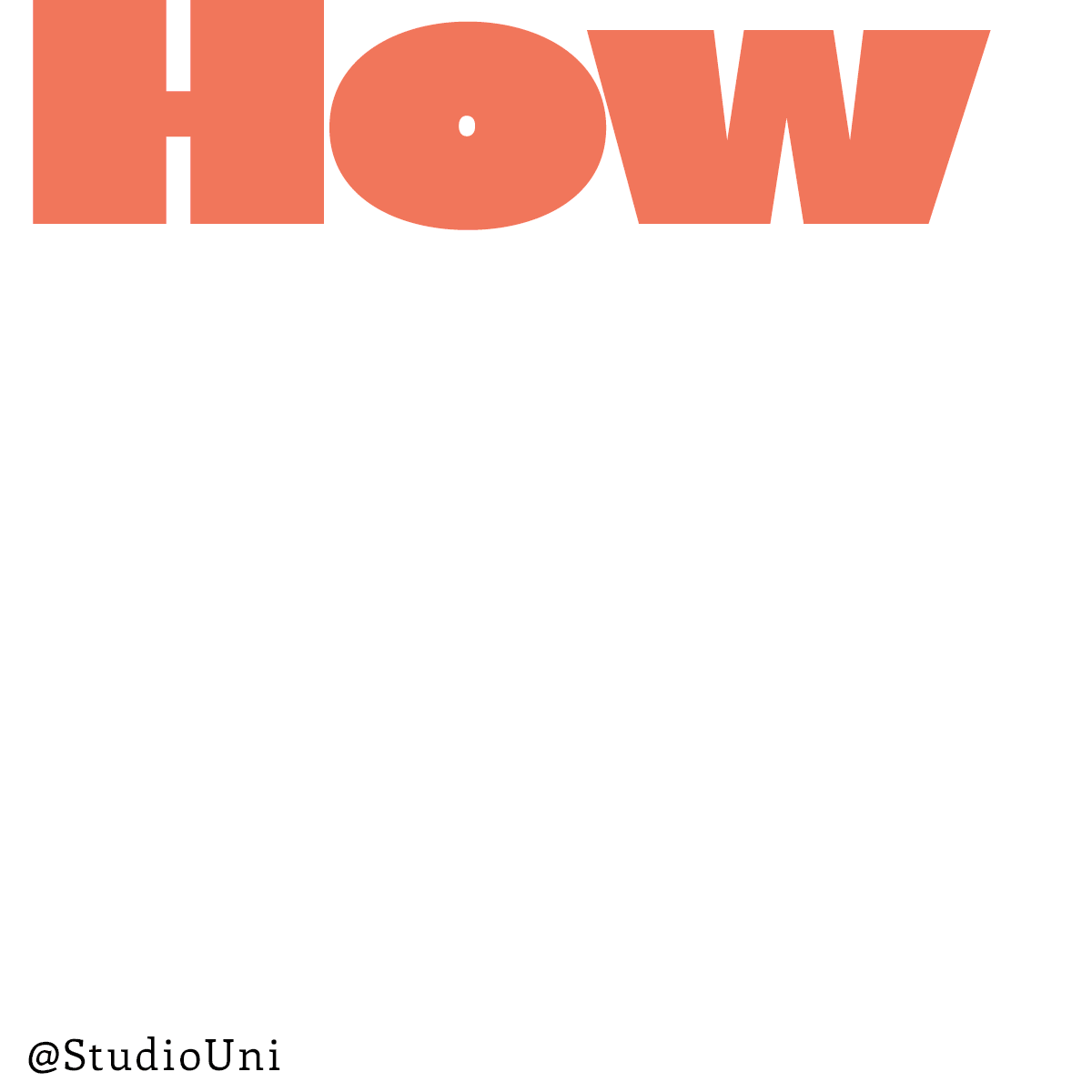 "How can we help you?" Infographic by Daniela Hernandez