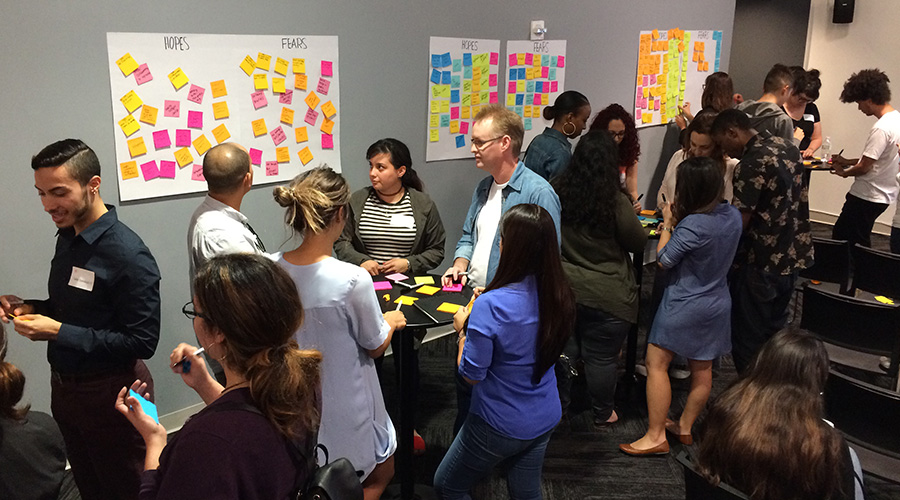 A beautifully diverse group came out on Thursday, February 9th for the first of our Community Meeting series, a discussion and a workshop on the Value of Design. We used Design Thinking methods to discuss how we perceive and communicate the value of our work, what we think design can or can't do, professional challenges we've faced here, and what we believe that design could one day accomplish in Miami.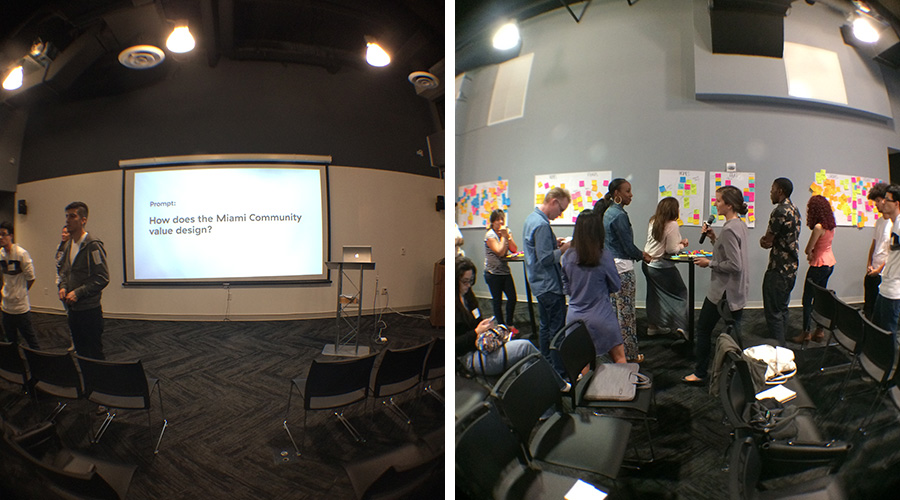 During the meeting, we also heard from community members Marta Viciedo and Irvans Augustin of Urban Impact Lab, as they talked about their upcoming solar light festival illuMIA.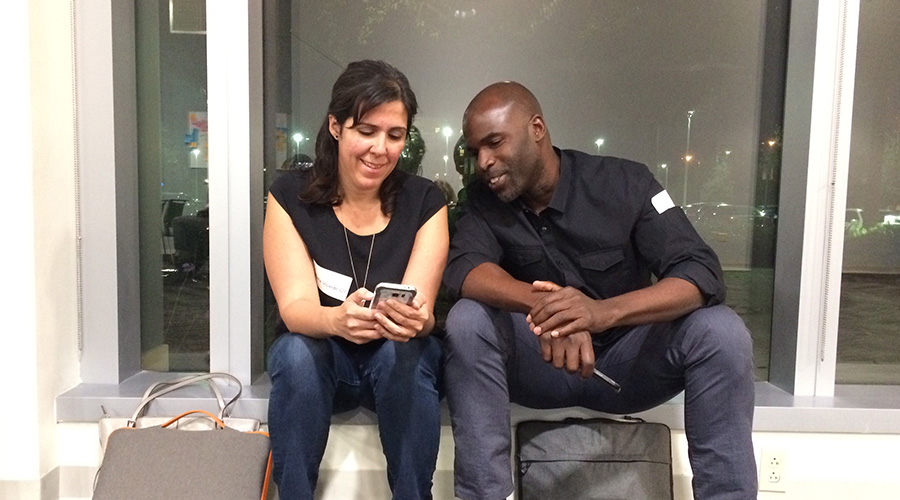 Each quarter this year, we're inviting everyone in the community, designers and beyond, to join us for a conversation about a few different topics that are relevant to the city and our world. We're hosting this Community Meeting series in partnership with Venture Cafe, as part of their Thursday evening lineup.