A new design challenge invites you to re-imagine vintage AIDS awareness posters.
Today, World AIDS Day, we're proud to announce that we're bringing back PosterFest to tackle another issue affecting Greater Miami: South Florida's HIV/AIDS crisis. Presented with our partners The Wolfsonian–FIU and the Florida Department of Health of Miami-Dade County, round two of PosterFest cuts to the heart of a devastating local health concern, once again seeking to spur compassionate conversation, inspire community engagement, and combat stigma through a unique design challenge built around empathy. 

At last year's PosterFest, dozens of designers participated and eight lucky finalists had their posters displayed at The Wolfsonian during a day-long event of talks and interactive workshops. Over 500 Miamians came out to celebrate the power of visual communication and see the impact of the designers' work firsthand.
So what's coming up for 2019? Using vintage AIDS awareness posters from the Wolfsonian collection as inspiration, we're asking designers to create contemporary versions based on the new perspectives and insights gained at a design workshop in February with Department of Health officials and community members directly impacted by HIV/AIDS. All submissions will be displayed on miami.aiga.org, while finalists' designs—selected by a jury of award-winning designers and artists—will once again grace the walls of The Wolf during PosterFest in April.
Click here for the PosterFest 2019 Design Kit including design brief, information and resources from the Florida Department of Health, and the design submission template.
Keep an eye out for more details from us and pencil in these dates.
Workshop: Designing for Empathy
Saturday, February 9, 9:00 a.m.–12:30 p.m.
The Wolfsonian–FIU, 1001 Washington Ave, Miami Beach, FL 33139
Register here
Submission Deadline
Sunday, March 3 @ midnight – be sure to review the PosterFest 2019 Design Kit
PosterFest: Design for Good 2019
Saturday, April 27, 2:00–6:00 p.m.
The Wolfsonian–FIU, 1001 Washington Ave, Miami Beach, FL 33139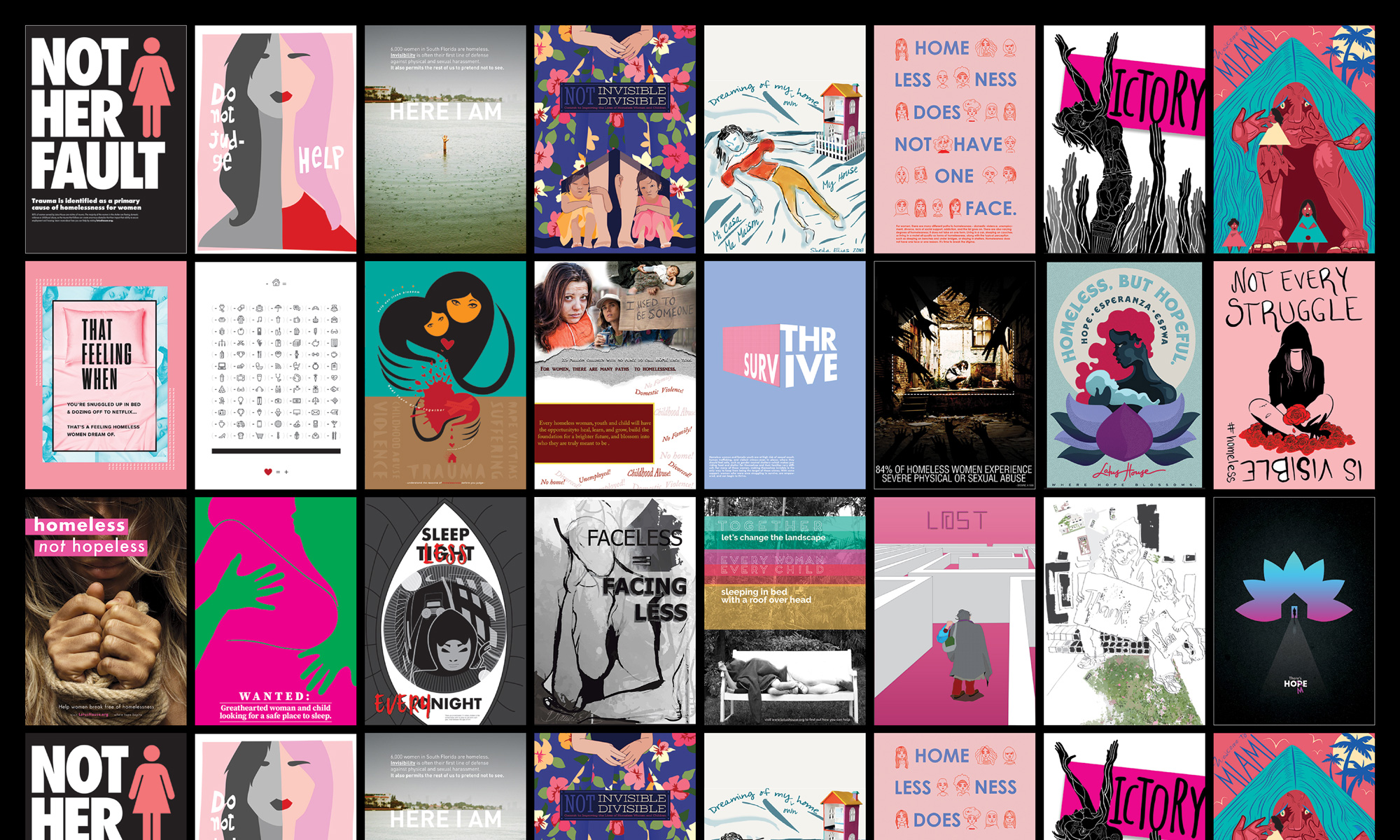 WHAT IS DESIGN FOR GOOD?
AIGA Design for Good highlights opportunities of engagement for designers to build their practice, expand their network, and have hands-on leadership opportunities. Design for Good recognizes the wide range of designers' work and hands-on leadership and professional development opportunities, which benefit the world, our country, and our communities.
Design for Good sustains designers playing a catalytic role through community projects that create positive social impact. By supporting designers through online networks, inspirational stories, meaningful programs, open dialogues and chapter events, impact measurement toolkits, and national advocacy and promotion, Design for Good serves as a powerful resource for designers who wish to work in this area and a beacon for designers leading the charge.